Featured Programs
Sponsored Schools
Nursing Career Info
Featured Article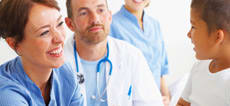 Demand for Nurses
Nurses may be the most in-demand health care position in the country.
Privacy Policy
Terms of Use and Privacy Policy for Use of NursingSchools.net (Effective Date 2/5/2016)
We appreciate your interest in using our website, content, and services. This document explains the conditions governing use of NursingSchools.net, and the way in which we gather and apply information in order to bring you the best content and related products and services. We assume, by your use of our website, that you agree to our Terms of Use and Privacy Policy.
NursingSchools.net collects information in two categories:
Information Submitted:
At NursingSchools.net, we provide web forms for the voluntary submission of personal contact information. This includes your name, telephone number, mailing address, and email address. We gather these details in order to provide the services requested by our visitors — as well as any other information needed to match you to an education product or service. Once collected, the information you submit is stored, and it's also shared with schools and other third parties to provide you with information related to educational services.
By voluntarily submitting this information, you authorize NursingSchools.net — and our affiliated schools and partners — to contact you regarding education options or related topics. This might be done by telephone, text messages, email, or mail, always in accordance with all applicable laws. If you receive any unwanted email communications from us, an affiliated school, or third party, you will always be afforded the ability to unsubscribe. Once you opt out through a link in the email, you will be removed from that sender's further mailings.
Automatic information:
When you visit our site, we also receive and store certain kinds of anonymous information. This is typical of most websites. We use that information to create an experience more relevant for you and to make improvements to the site. Like most sites, we collect anonymous data using "cookies," which we use to optimize the site, for analytics, and to tailor advertising and marketing. Examples of anonymous data include, but are not limited to, your operating system, your browser version, and your IP address. You'll find more use about our use of cookies below.
We assume you acknowledge and agree that information we collect on our website may be shared with schools, affiliated companies, and third parties, by your use of our website. We share this information to bring you relevant content and to inform you of programs and education-related products and services we think you'll appreciate. By using our site, you acknowledge and agree with our right to release this collected information, personally identifiable or otherwise, to businesses providing administration services to our company, for example: email service delivery.
By submitting personal information to NursingSchools.net, you grant permission to us and our affiliated entities — including schools, third-party marketing partners, and vendors — to contact you. This may be done via telephone, text messages, email, or mail to provide information, marketing or otherwise, for education-related services and products. By submitting personal information to us, you also grant us, our affiliates, and partners and vendors, the right to contact you, and you relinquish any rights granted to you by the Do Not Call list or other applicable law, for a period of time. In submitting personal information to us, you effectively omit Do Not Call requirements established by state and federal governments and may also provide exemption for us from other applicable laws.
By submitting personal information to us, you also allow us the right to release your personal information, for example to abide by a subpoena or in other legal cases, or in other instances required by law. We exercise this option when we believe, in good faith, it is necessary to preserve our rights and ensure your safety or the safety of others. This option might also be exercised to explore alleged fraud, to reply to a government or legal request, and/or in the instance that NursingSchools.net enters into a merger, acquisition, or sale of some or all of its assets to a third party.
Terms of Use and Privacy Policy Change Notification
In the future, it is possible we will perform revisions to our Terms of Use and Privacy Policy to keep pace with standard internet policies, and we therefore recommend that you reread this document periodically for the most up-to-date practices concerning your privacy and other important information.
Cookie Policy
By using this website, you acknowledge and consent to our use of cookies.
Small pieces of data sent from a website and stored in the user's web browser are called cookies. They are commonly used for technical purposes such as web analytics and to speed up your browsing experience. NursingSchools.net performs web analytics mainly using Google Analytics, a Google, Inc. tool. Advertising cookies allow advertisers to make ads more relevant to the user's interests, but do not contain personally identifiable information, preserving user anonymity. Advertising cookies, sometimes referred to as third-party cookies, track your navigation and publish ads on behalf of third parties.
More information about Google Analytics can be found in Google's privacy policy: http://www.google.com/intl/en/analytics/privacyoverview.html.
NursingSchools.net employs cookies, sometimes through service agreements and partnerships with vendors and third-party service providers, for such uses as:
Capturing demographic information and other anonymous data for web optimization and other analysis;
"Lead auditing," to ensure the accuracy, relevance, and validity of submitted information;
And tracking conversion and targeted marketing, including, but not limited to, optimizing digital ad serving for improving relevance, user experience, and advertising effectiveness.
Through your browser, you can remove cookies at any time. Remember that this may be required on a per-use and not one-time basis.
If you'd prefer not to receive personalized ads, you can generally opt out of advertising from members of the Network Advertising Initiative (NAI) or those who follow the Digital Advertising Alliance's (DAA) Self-Regulatory Principles, as well as from other third party advertisers and ad networks. Unsubscribe by visiting the opt-out pages on the NAI and DAA websites.
Contact Information
Please use our contact form to address any questions or concerns about this Terms of Use and Privacy Policy.
Top Nursing Colleges
Purdue University Global - Certification, Associate's & Bachelor's Degree.
A Bachelor of Science in Nursing degree could help registered nurses (RNs) seek broader professional responsibilities and career opportunities. If you are an RN and want to advance your career, Purdue Global's online Bachelor of Science in Nursing completion program could help you pursue new opportunities in specialized nursing and nursing management.

Grand Canyon University - B.S. in Nursing (Registered Nurse - B.S.N.)
Grand Canyon University is accredited by the Higher Learning Commission, and offers nursing degrees at affordable prices. Grand Canyon University allows students to practice what they learn with hands on teaching methods.

Liberty University - Master's Degree.
Liberty University is one of the most respected names in online colleges and provides a variety of online degree plans, including a MSN program. Liberty University makes it possible to earn your entire nursing degree online.

Sponsored Schools